Over four years, the Before 'Farm to Table' team of scholars investigated, debated, consulted, and prepared a rich feast of food for thought—and adaptation and interpretation—of early modern foodways and cultures. Our funding from the Andrew W. Mellon Foundation allowed us to dream big. Our setting at the Folger Shakespeare Library ensured that rare books and manuscripts were the basis of many findings and puzzles alike. Our public programs opened many pathways for the scholars to bring wider audiences into reflection on the roles of food in life and society. Our work across scholarly disciplines and career stages addressed fundamental questions about how we can live together, sustain life, and flourish as a society. Meet our team below.
—KATHLEEN LYNCH, EXECUTIVE DIRECTOR, FOLGER INSTITUTE
Meet Our Team
Our team studies literature, religion, medicine, and history. We are curators and professors, scholars and administrators. We all believe that the history of food is a gateway to understanding different societies and cultures. Working with pre-industrial practices and habits has given us a new perspective on the assumptions, aspirations, and challenges of food production and distribution today.
Jack Bouchard
Postdoctoral Research Fellow, 2018–2020
Jack Bouchard is an Assistant Professor at Rutgers University-New Brunswick, where he teaches environmental history. He holds a PhD from the University of Pittsburgh, and researches the history of fishing, island environments, and foodways in the early Atlantic world.
Julia Fine
Dumbarton Oaks Humanities Fellow, 2019–2020
Julia Fine is currently a James Beard National Scholar, writing about food, ecology, and labor in the Indian Ocean world. She holds an A.B. from Harvard University in History & Literature, and an M.Phil from University of Cambridge in Modern South Asian Studies.
David Goldstein
Co-Director, 2017–2021
David B. Goldstein, a scholar, critic, poet, and former food journalist, is Associate Professor of English and Creative Writing Program Coordinator at York University in Toronto, Canada. He is the author of Eating and Ethics in Shakespeare's England, among other works. He writes about food-sharing in literary, philosophical, religious, and historical contexts.
Jonathan MacDonald
Project Coordinator, 2017–2020
Jonathan MacDonald holds an MA in History from Virginia Tech and is currently a PhD student in American Studies at Brown University, where he studies media, guidance literatures, and the history of the social sciences.
Elisa Tersigni
Postdoctoral Research Fellow, 2018–2021
Elisa Tersigni completed her PhD in English and Book History & Print Culture at the University of Toronto. As the Digital Research Fellow, she developed digital resources from the Folger's collection of manuscript recipe books. For her work on this collection, she was named the Bibliographical Society of America's 2020 Pantzer New Scholar.
Neha Vermani
Postdoctoral Research Fellow, 2020–2021
Neha Vermani, a specialist in early modern cultures of consumption in South Asia, completed her PhD in History at Royal Holloway University of London. For Before 'Farm to Table,' she located the Folger's recipe book collection within the early modern global trade nexus to chart the journeys of food ingredients and nuance the notion of authenticity.
Michael Walkden
Postdoctoral Research Fellow, 2018–2021
Michael Walkden completed his PhD in History at the University of York, exploring the role of the gut-mind connection in the pathology and treatment of mental illness in early modern Europe. His current research investigates the relationship between inedibility, bodily health, and social identity in the early modern world.
Heather Wolfe
Co-Director, 2017–2021
Heather Wolfe is Curator of Manuscripts, Associate Librarian for Collection Audience Development. She led the effort to digitize and transcribe the Folger's growing collection of early modern English manuscript recipe books and collaborated with Emily Wahl and Elisa Tersigni to develop a searchable corpus and reading copies of individual recipe books.
Learn more about the research interests and experiences that brought the team together.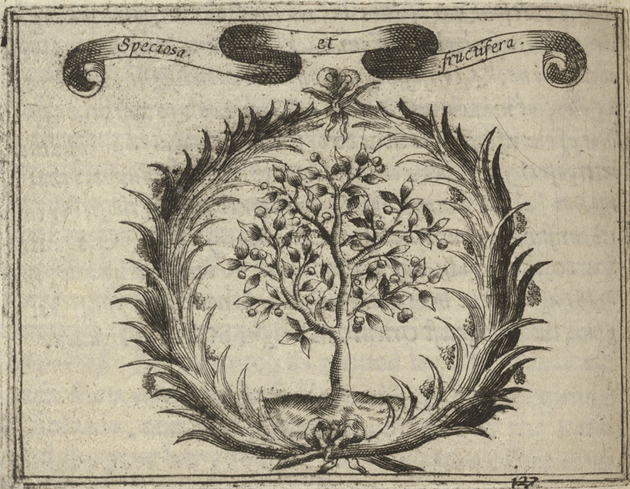 Teamwork
Collaboration means thinking, researching, writing together, and presenting our findings in ways that are both sophisticated and accessible. Take a look at our project blog posts:
The Collation
Shakespeare and Beyond
Website Credits
Visual Design and Graphics by Studio Aorta
Rina Alfonso Osawa, Creative Director, and Danielle Coates, Graphic Designer
Web Development by Folger Digital Media and Publications
Sophie Byvik, Rebecca Niles, and Stacey Redick
Produced and Edited by the Folger Institute
Justine DeCamillis, Julia Fine, Amanda Herbert, Kathleen Lynch, and Michael Walkden